We are delighted that you are interested in supporting our work!
All helpers and co-workers of our foundation work voluntarily – without exception.
100% of your donation is spent on our projects.
---
Our donation account:
Konto: IBAN DE36 2005 0550 1265 1933 73
BIC: HASPDEHHXXX
Bank: HASPA Hamburger Sparkasse
Please add your address to the transfer so that we can send you a confirmation.
---
DONATE AN AMOUNT AT YOUR DISCRETION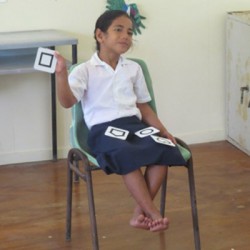 Every contribution helps us to continue our projects helping children. €10 will buy a pair of glasses for a child in Africa, Polynesia or Sri Lanka allowing them to learn more effectively. €150 will equip a school or kindergarten with eye testing cards so that the teachers can carry out annual eye tests on all the children.
Donate easily and simply by bank transfer or with PayPal. Every donor receives a confirmation of their donation. Please give your address with the donation.
---
EYESIGHT SPONSOR
With a donation of €250 you can secure the provision of glasses for one child throughout their entire school life.
In this way you can give a child the best opportunity for a good start in his or her life.
---
DONATE A SCREENING PACK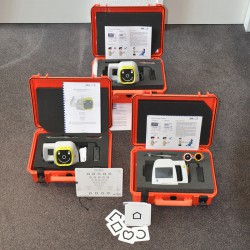 With the screening pack, non-medical personnel can carry out reliable vision testing. This allows children in even the most remote corners of the world, where there is no access to opticians, to have their eyes tested. We bring the packs to where they are needed and train the local people in using them. For a donation of €5.000 another screening pack can be bought, providing many children with the opportunity to have their eyesight tested before learning problems develop.
---
BECOME A CORPORATE SPONSOR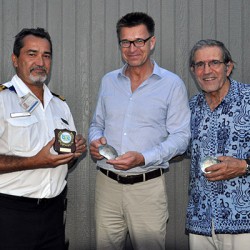 Support our foundation as a whole, or on a specific project with a regular or one-time corporate donation. As a sponsor of the H.I.T. Foundation you will be committed to an important goal and make your contribution to social projects visible. Please contact us – we are happy to create the form of your involvement together with you and according to your individual wishes.
EVERY CONTRIBUTION HELPS! WE THANK YOU WHOLE-HEARTEDLY FOR YOUR HELP AND YOUR SUPPORT OF OUR WORK.
Do you have any questions? Please call or send us an email:
info@hit-hamburg.com
T +49 (0) 40-866 43 23 24